Suicides under age 13: One every 5 days
A Note from American SPCC: Although suicide is a difficult subject to address, American Society for the Positive Care of Children believes it is an important issue for parents and caregivers to understand.  Far too many tragic stories exist where people have felt the only way to escape their troubles, was to take their own lives.  When those at the center of these tragic events are teens or young children, these events are even more difficult to understand.
American SPCC joins the efforts of National Suicide Prevention Month to raise awareness of child and teen suicide in America. We acknowledge the importance of educating teens, parents, caregivers, and society members on how to recognize the signs and indicators of suicide, and where to turn to for help.
By Jason Hanna, CNN Updated 10:30 AM ET, Mon August 14, 2017
One day after school in January, 8-year-old Gabriel Taye returned to his Cincinnati home and hanged himself with a necktie, his family's attorney says.
His mother, Cornelia Reynolds, found his body that afternoon in his bedroom. His family sued his school district last week, alleging that he'd been bullied and that the school didn't inform his relatives.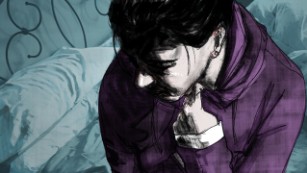 "Gabriel was a shining light to everyone who knew and loved him," his mother said in prepared statement released to the news media. "We miss him desperately and suffer every day."
Suicides among US children under 13 are rare, but perhaps more frequent than you think. And 8 is hardly the youngest.
More than 1,300 dead since 1999
From 1999 through 2015, 1,309 children ages 5 to 12 took their own lives in the United States, the Centers for Disease Control and Prevention says.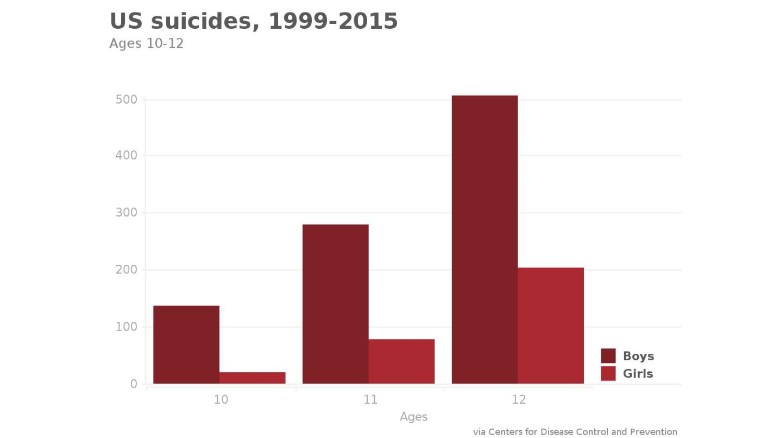 That means one child under 13 died of suicide nearly every five days, on average, over those 17 years.
The frequency was higher from 2013 to 2015 — once every 3.4 days — thanks mostly to a 54% spike in the suicides of 11- and 12-year-olds compared to the three years prior. That jibes with the CDC's announcement of a recent rise in suicide rates in ages 10-14.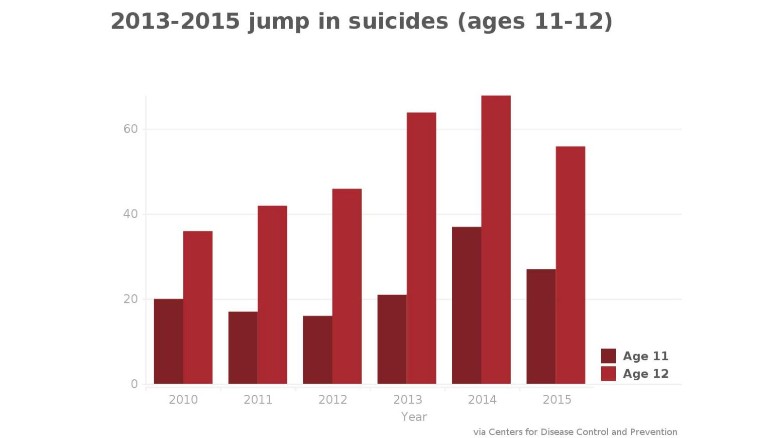 Still, some perspective: Suicides before the teen years are infrequent compared to other groups.
There were 0.31 suicides per 100,000 children ages 5-12 during those 17 years. Compare that to 7.04 suicides per 100,000 people ages 13-18, or 17.39 per 100,000 for ages 18 to 65.
Child suicide rates rise with age. But, yes, the CDC has recorded suicides of 5-, 6- and 7-year-olds. From 1999 to 2015 (the most recent year for data), those numbers were two, four and eight, respectively.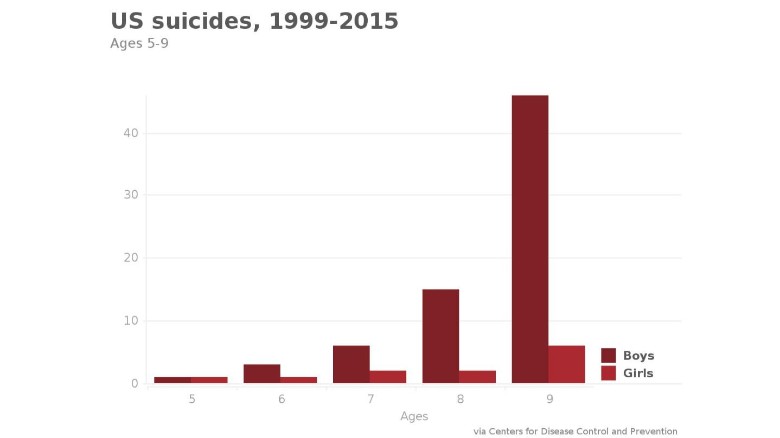 Why does it happen?
Suicides for elementary school-age children have been little examined, but a study published last year in the journal Pediatrics saw some differences in factors from suicides in older children.
That study examined suicides in 17 states from 2003 to 2012, and broke down the factors among ages 5-11 and 12-14.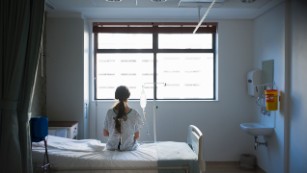 American SPCC encourages parents and caregivers to maintain healthy and open lines of communication with children, and seek additional help, if you or your child are experiencing bullying, abuse, depression or negative or suicidal thoughts. 
Call the National Suicide Prevention Lifeline: 1-(800)-273-8255
American Society for the Positive Care of Children is committed to the safety and welfare of all children.  We are dedicated to promoting positive parenting solutions and help resources, ultimately helping to create a safer, healthier and happier world for children. 
FOOTER:
American SPCC is a 501(c) 3 top-rated nonprofit organization (federal tax ID 27-4621515).
Charitable donations are tax deductible.
[ssba]